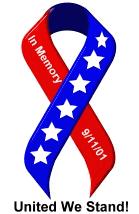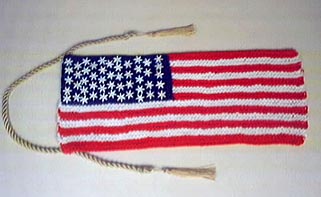 **On a personal note:  My husband is a Lt. Col.

in the AF Reserves. He was called to active duty in San Antonio at noon on Tuesday Sept. 11.  I am blessed that I can speak with him by phone and I know he is safe and doing all that he can to serve his country at this time. I think of all the families who will not hear their loved one's voices again. I pray that we can all keep our heads up and our hearts prepared to do what is needed of all us as Americans and be prepared to continue to be unified and strong for as long as it takes. You can meet my husband, Lt. Col. Dave Meldrum, here: Lone Star Meldrum
Update: November 2005 -  As of this date, he has returned to Reserve Duty status.

Update: October 2007: USAFR RETIRED!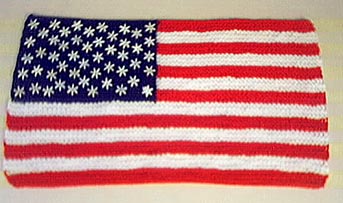 Click here for an Eagle Flag Chart.

[ Previous 5 Sites | Skip Previous | Previous | Next ]

This When the World Cried Net Ring
Site is owned by Vicki Designs.

[ Skip Next | Next 5 Sites | Random Site | List Sites ]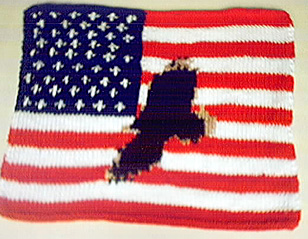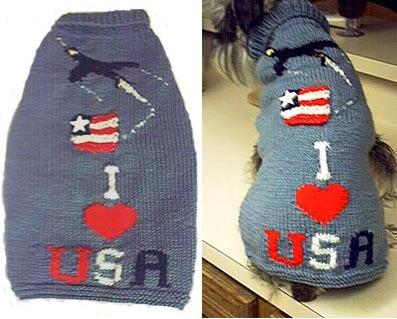 Click on the picture for Hand knit  Patriotic dog sweaters

Click on speaker icon and slide down to off if you don't want to hear the music..